Experiencing Saugatuck with Beechwood Manor Inn & Cottage is a memorable experience. Spread the word. If you loved your stay, tell a friend. Come see what everyone is talking about… but don't take our word for it. Here are a few handwritten messages left in our guest book.
If you just stayed with us and didn't get a chance to sign the guest book, submit your message below we'd love to hear from you!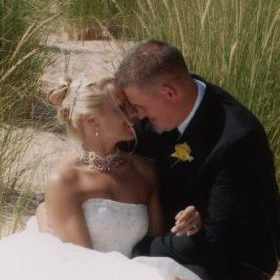 Average rating:
21 reviews
Jan 26, 2021
City / State:
Bloomington, MN
Our kids sent us there as a Christmas Gift, using the Groupon. Scott was kind enough to allow the groupons to be used in the fall, since COVID made a mess out of the spring. Hospitality was excellent, first time we've been to a B&B with a refrigerator full of soft drinks, and canisters full of wrapped snacks. Breakfast was fantastic, more than either of us could eat. On a visit to the Saugatuck area, Beechwood is definitely worth it. THANKS SCOTT!!
Jan 26, 2021
City / State:
Waterville, OH
10 stars!!!! Scott was so accommodating and kind!!!!! He cooked fantastic breakfasts!!! Best bed and breakfast stay I have ever had. I would stay here again and again!!!! Than you so much!!
Aug 29, 2020
We celebrated our anniversary at Beechwood and it was wonderful! Scott was outstanding! Breakfast was delicious! We will be back again!
Jun 9, 2019
City / State:
New Buffalo, MI
This was one of the most remarkable stays we have ever experienced! We have never stayed in a Bed and Breakfast before and this far exceeded our expectations. Scott was the best host... So friendly, helpful, and passionate about the beautiful city of Saugatuck. The breakfast was fabulous and he had so many gluten free options! We will definitely be back 🙂
Jun 9, 2019
As always a great stay. Scott you are such a gracious host and a wonderful cook. Thank you for everything. See you soon.
Dec 26, 2018
This was our first time in a B&B and everything was great. It is a beautiful place, nice & clean with great service. Scott is one awesome cook & host. Everything is within walking distance which made it nice if you didn't want to drive. We would recommend it to everyone & visit again.
Thanks Scott!
Oct 17, 2017
City / State:
South Elgin / IL
Comfortable accommodations and AMAZING breakfasts! Have stayed two years now over Labor Day and the place is great. Scott, you are gifted in the kitchen! Hope to stay many times more!
Feb 15, 2016
City / State:
Cedar Lake, IN
Love coming here. So relaxing and a great way to unwind. Fantastic breakfast and wonderful host, Scott. We will continue to come back!
Jul 20, 2015
City / State:
Fort Wayne, Indiana
Superb accommodations and wonderful hosts Scott and Jamie. Very warm and enticing rooms and in such close proximity to downtown.
Jul 20, 2015
City / State:
Grand Rapids Michigan
Incredible experience from arrival to departure. Jamie and Scott were fantastic hosts. We will return and we are going to tell all our friends about how wonderful this Bed and Breakfast is.
Feb 1, 2015
City / State:
Indianapolis IN
We stay at the the Beechwood Monor every time we visit Saugatuck, which is every holiday weekend in the summer months and fall. Jamie and Scott your the best!
Sep 21, 2014
City / State:
Chicago, IL
Jamie & Scott,

Thank you for making our first trip to Saugatuck so memorable! The breakfast was amazing and our room was lovely! We plan to always come back and stay at Beechwood in the future! You truly have a knack for making your guests feel welcome!
Sep 18, 2014
City / State:
Sheffield, England
It's because the Innkeepers "sweat the small stuff" that makes this B&B a bit special. From Jamie's greeting and guidance on local places to Scotts breakfasts our stay here was most pleasurable. Thanks!!



We dined at Wally's and Everyday People for dinner and would recommend both (Jamie did too!) Lunch at the Mermaid is good as it has a wonderful location.

Full marks, Beechwood Manor!
Aug 29, 2014
City / State:
Chicago, IL
You have created such blessed space. I had a very peaceful and relaxing time. You've both been so welcoming. I intend to come again!

- Everyday People in Douglas was great. I highly recommend for future guests.

- Saugatuck Brewing Co has tasty entree salads

- Saugatuck Dunes provides beautiful hiking trails.
Jul 26, 2014
City / State:
Chicago, IL
Jamie & Scott,

We had a lovely visit again. It's so peaceful here and Scott's breakfasts are phenomenal. Love to sip wine and rock on the porch too. Hope to be back, maybe for a winter visit.