Although named for the oldest of the Sutton children, this room is our coziest. However, don't let its size fool you. You will likely find everything you need for a relaxing weekend in this suite. A beautiful bay window faces northwest where you can catch the water glistening off Lake Kalamazoo at sunset. The antique Queen bed is the perfect spot for bird watching. A generous bathroom with tub & shower as well as corner fireplace adds to the charm of this quaint room.
Saida Mae was born to the family while in Mexico in 1887.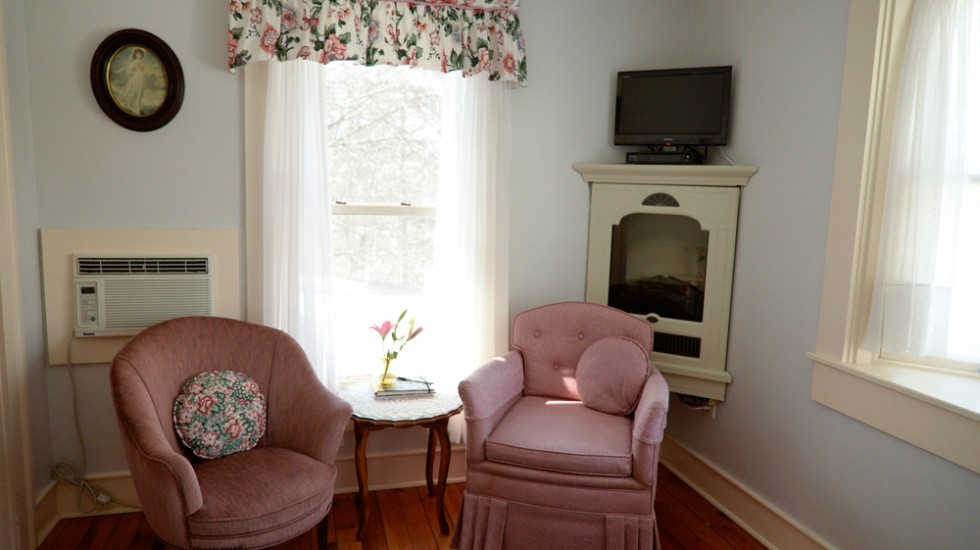 Non-Smoking Property
Free Private Off-Street Parking
DVD/Cable w/HBO & Starz
Fireplace
Robes
Full Private Bathroom with Shower & Tub
Free Wireless Internet Access
Full, Cooked to Order Breakfast Served at Individual Dining Tables Between the Hours of 8:30 and 10:00
Hospitality Area Available 24 Hours a Day. Offering Refrigerator, Complimentary Water and Soft Drinks, Coffees, Teas, Hot Chocolate, etc.
Large Guest Parlor Stocked with Books, Magazines, Games and Playing Cards.
Beach Towels and Totes
Beach Chairs and Umbrellas